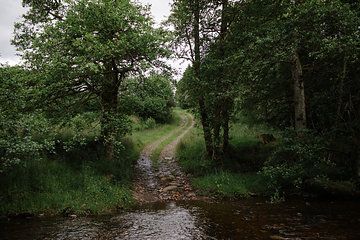 I would fully recommend getting an Akashic reading from Kate. I had no expectations of what would come of the reading. I had an Akashic reading from someone else recently and got good information that was very general. Kate was able to tune into my fear of speaking out or speaking the truth, like the real truth of who I am and what I believe or feel and then dealing with the consequences. This is such a pervasive part of my life but I could never distinguish it quite the way she was able to. I am so grateful that I have this vital piece of information so I can stop reacting to it from fear. She was able to get answers to a very specific question related to this area that shed even more light on a current project that I now feel even more resolved to complete. Thank you so much Kate. Your gift is really a gift to us all.

Noelle D.
My Akashic Reading with Kate provided me with valuable information which resonated and allowed me to move forward in my professional development. I felt Kate understood my questions and was able to articulate them well during the Reading. She was able to provide me with thorough answers, discover the underlying reason for my issue and deliver detailed solutions. Her delivery was very clear, professional and to the point. I highly recommend Kate to anyone seeking an accurate Akashic Reading.

Kate Rose
Founder – Kate Rose Wellness
Kate is one of the most grounded, soft spoken, genuine, and uplifting people you will work with for a Reading. Her ability to connect with me on a spiritual level made everything feel easy and meaningful. She was able to take my general questions and provide tangible answers that positively effected me and my family. When bringing forth the ancient wisdoms of the Akashic Records she seamlessly added humor and levity. She connected with the "being" side of me. The information she provided opened my eyes to a whole new way of seeing the world and my journey within it. The perspective was honest and the words were profound. Her insight and ability to clearing communicate what the records share is something all of us should experience. Reach out to Kate for anything from childhood trauma, professional development, relationship issues, past life questions, lifelong themes and patterns, and so much more!

Jennifer Lansink – For Our Special Kids
Kate did such a wonderful job! My Akashic reading with her was so supportive and healing for me. It was soul medicine that I needed to hear at the time, including real advice on how to balance my life and energy. Kate is so obviously connected with spirit and her reading was a huge blessing to me. Highly recommend!!

Susie P.
I had never had my Akashic Records read before and Kate connected me with information about my journey that explained so much about my challenges today. I highly recommend a reading with her!

Jody G.